The overarching approach of SaxoChiLD is comprehensive epidemiological surveillance of child health and development within a changing environmental context, with special consideration of the interaction between psyche and soma.
A) Cross-disciplinary surveillance of child health and development with epidemiological tools
B) Environmental exposure challenging child health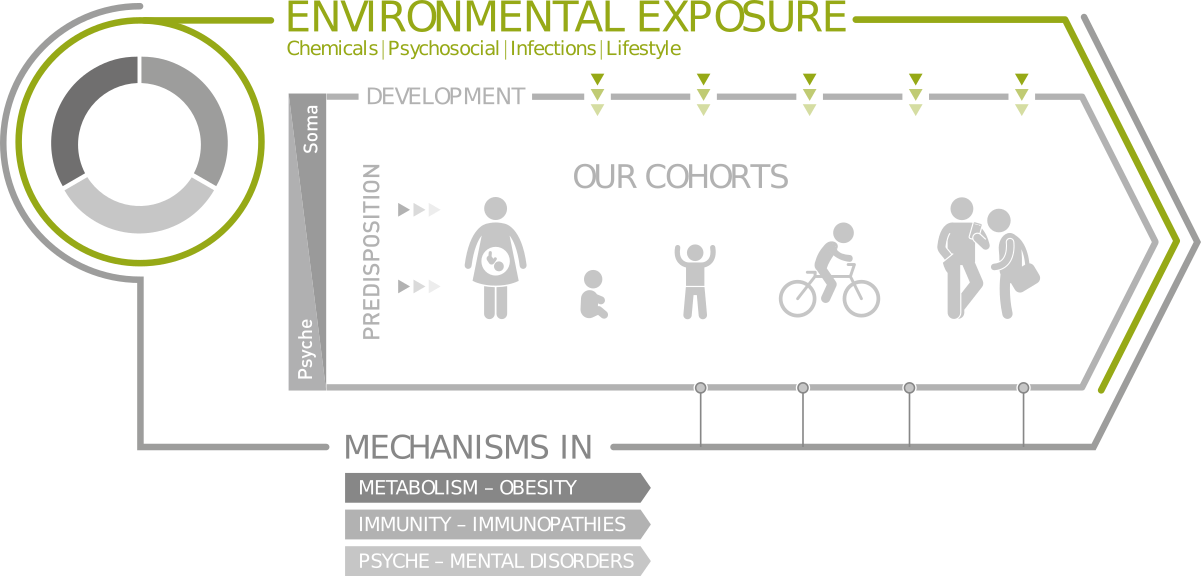 C) Genetic and environmental determinants of immune dysregulation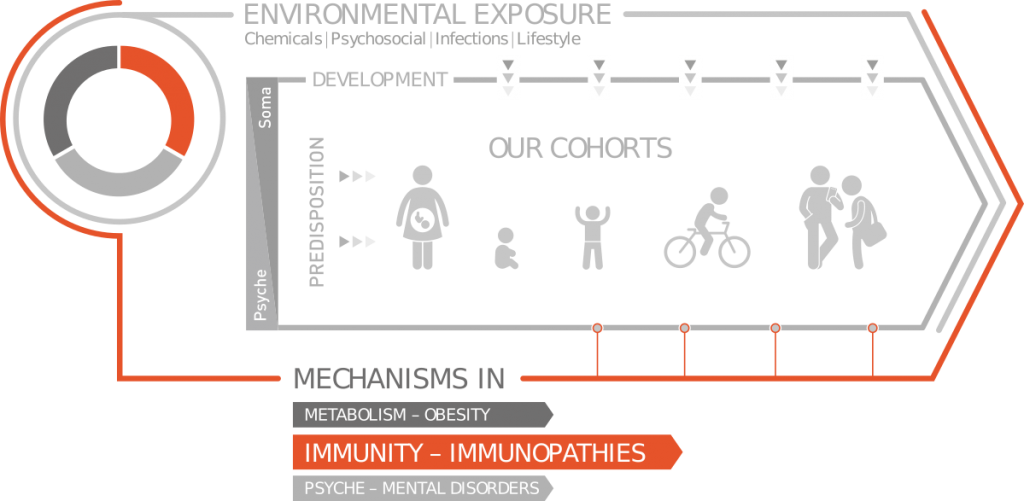 D) Obesity – Blueprint of civilization disease emerging in childhood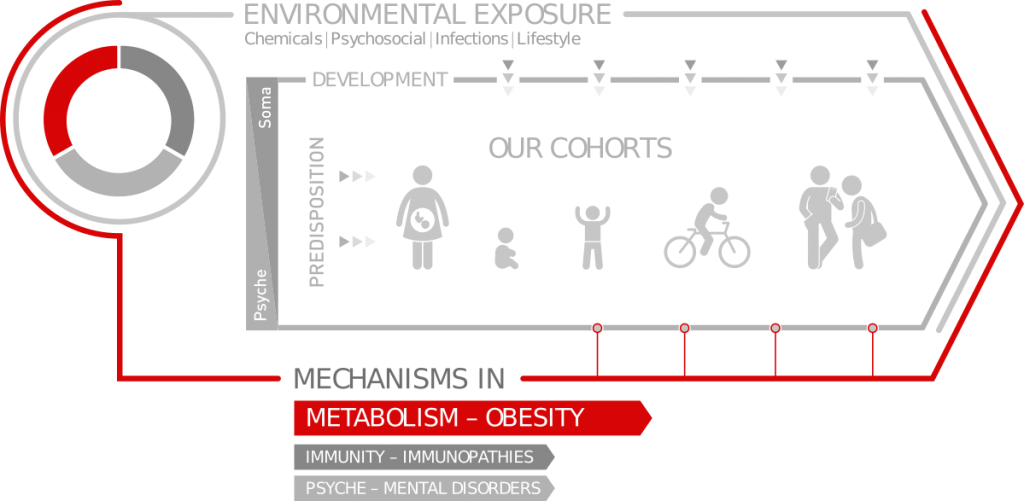 E) Neuropsychosocial aspects of somatic/mental problems and diseases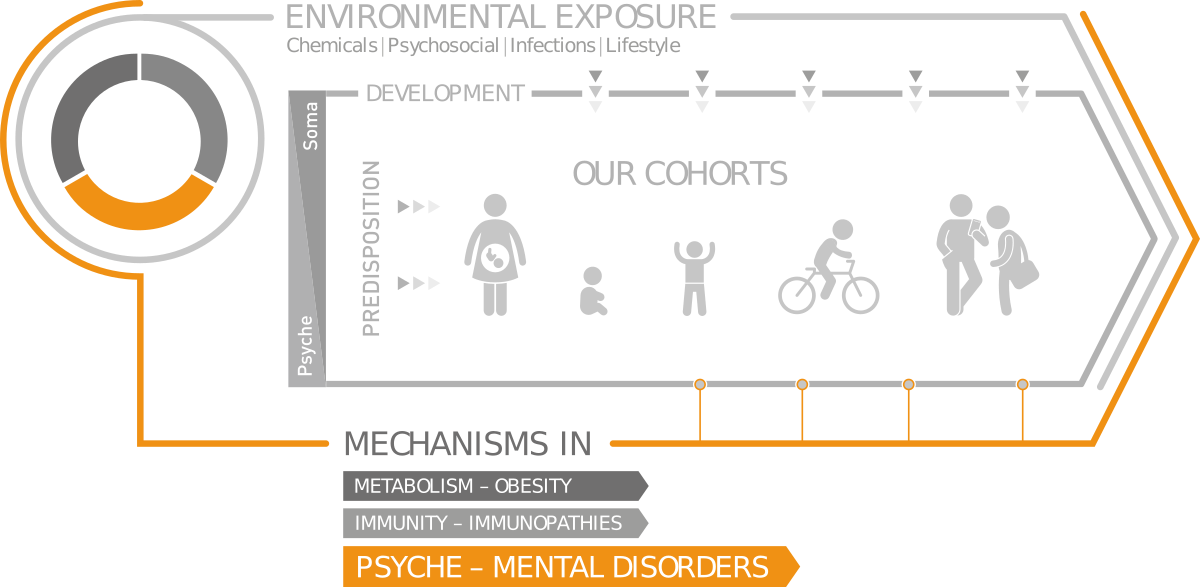 Concept
We address new health risks emerging from the interplay between predisposition and our changing environment, and we identify risk and resilience factors as well as underlying mechanisms. With focus on obesity, immunopathies and mental disorders, SaxoChiLD implements the full translational chain from epidemiological studies to basic and clinical science discoveries to the development and application of novel targeted and more precise detection, prevention and therapy tools.
Mission
Our integrative and cross-disciplinary approach will contribute to the development of novel tools for screening, diagnosis, and monitoring of pediatric risk groups, and the exploration of new health risks emerging from environmental and societal changes. Together with elucidation of the mechanisms underlying obesity, immune dysregulation, and mental disorders, our efforts will facilitate the implementation of a full translational chain from epidemiological studies and basic science discoveries to clinical applications that will facilitate sustainable scientific progress towards improved public health measures and novel personalized preventive or therapeutic interventions.
Perspectives
Amenable to other entities, this holistic approach leads to a conceptual change in pediatric medicine towards promotion of child health on both, a population and patient-tailored level, particularly, but not only for civilization diseases originating in childhood.